Solahart Western Australia
A brilliant past and an even brighter future!

In 1953, SW Hart and Co., a pioneering plumbing company based in Perth, decided that the sun was the best energy source to heat water in Western Australian homes. As a result, solar hot water in Australia was born and Solahart geared up for expansion. Since then they've built a reputation as a world leader in solar innovation and technology and invested millions of dollars into R&D and manufacturing. They have also installed over one million systems in over 70 countries around the world. They're at Everest Base Camp and Antarctica. Even Nelson Mandela's South African home had a Solahart system installed on the roof!

Today, after more than 65 years as Australia's free energy experts, they're set to turn our brilliant past into an even brighter future.

Find out more by chatting to the team at the Perth Home Show!
Make an enquiry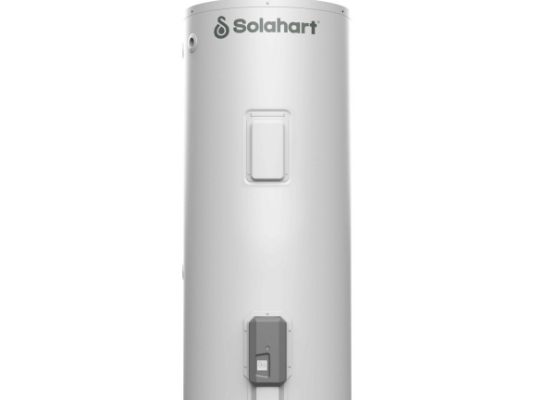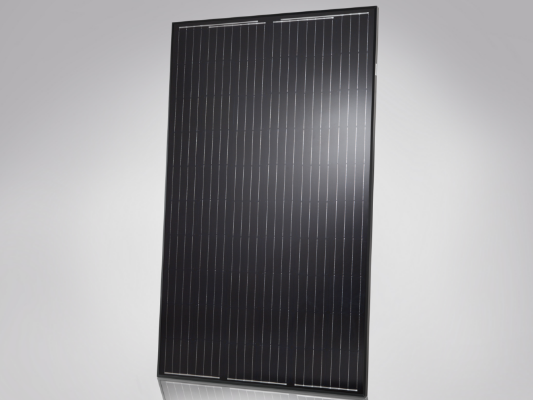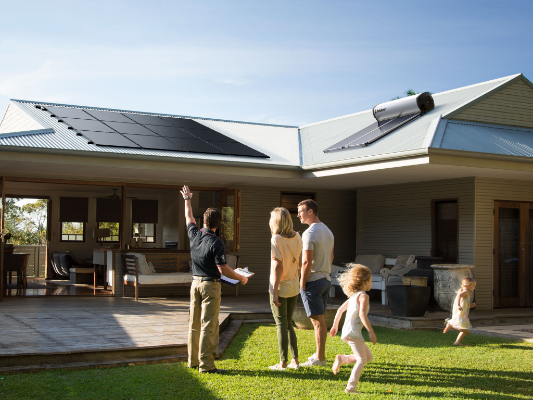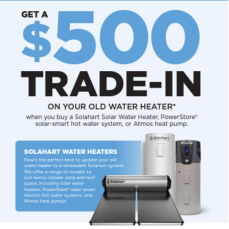 Special

- GET A $500 TRADE-IN ON YOUR OLD WATER HEATER

GET A $500 TRADE-IN ON YOUR OLD WATER HEATER
when you buy a Solahart Solar Water Heater, PowerStore® solar-smart hot water system, or Atmos heat pump.

Conditions
For Terms and Conditions please refer to www.solahart.com.au/current-promotions/
More information