Bee educated incursion
Bee Educated Incursions is a small family business providing education to private and government schools throughout Perth. We also provide education to the public with bee keeping information for beginners through to the advanced.

Roy from Bee Educated Incursions is also registered as Sticky Prick Bee Haven and is a full time apiarist working beehives across Perth. Bee Educated Incursions are able to bring an all natural product (Cold Extracted Raw Honey) straight from the comb into the glass jar. All of our Raw Honey is from different Eucalyptus trees throughout the state, while also supplying some of our very own back to basics Raw honey varieties.

Bee Educated Incursions & Sticky Prick Bee Haven also provide to the commercial/residential sector, providing bee swarm removal, baiting and trap outs, rescuing bees, providing education and incursions. We can supply newly mated queens and bees packages and providing audits and health checks on bee hives. We can offer bee hive fostering throughout the Perth region and we make natural hardwood Native Bee Hotels.

Come and see us in Eco Town at the Perth Spring Home Show!

Make an enquiry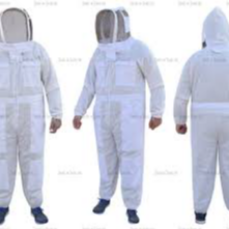 Special

- Give away full ventilated Bee Suit

give away - Brand New full ventilated Bee Suit
Conditions
Follow , like and Share on facebook - Sticky prick bee haven , Bee Educated Incursions and Perth Home Show. And in the comments tag the person more tags the better chance of winning
More information